It's taken him ten 9 years and 128 races but Kimi Raikonen is on pole position or tomorrow's Monaco grand prix.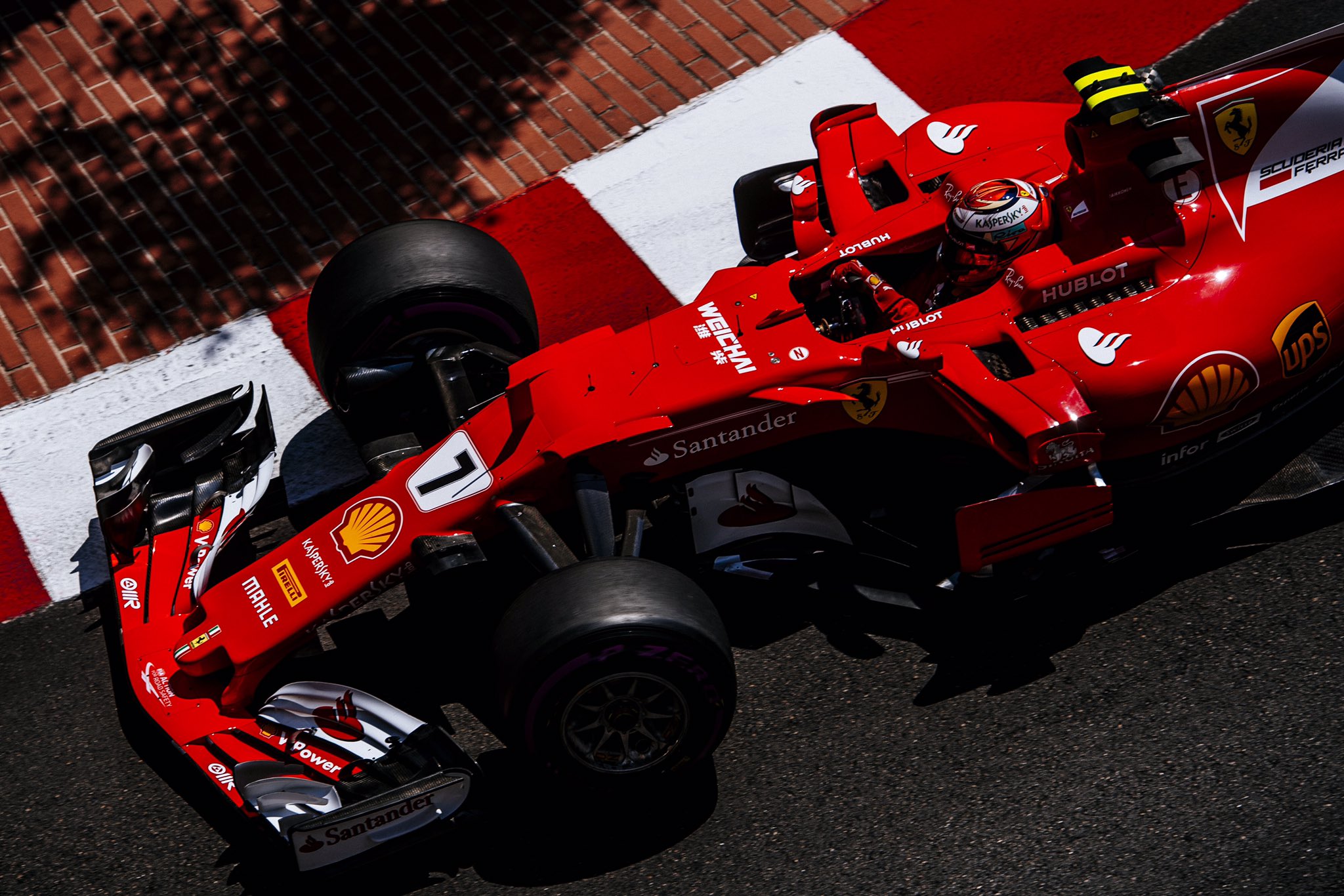 The Finn set the early pace in all qualifying sessions and after Lewis Hamilton failed to get out of Q2 the spot was his for the taking.
This pole is Raikkonen's first since the French GP of 2008 and Ferrari's first front row lock out since 2008 (excluding Russia this year).
It was a Ferrari 1-2 as championship leader Vettel came in half a tenth behind with Bottas and the Red Bull's in tow.
Sainz put in a fantastic performance to take the Toro Rosso to 6th.
The only Force India in to top ten of Perez came 7th as Ocon dropped out of Q1 in his first time at Monaco.
Grosjean seemed to be struggling all weekend, with multiple spins in most sessions. However he recovered to put the HAAS in 8th place.
Next came the 2 McLaren's who both into Q3 but will both drop positions due to penalties.
Vandoorne, who qualified 10th, will drop to 12th for a collision in Spain and Button on his one off return will start last from 9th due to a MGU-H and turbo change earlier on Saturday.
It was Vandoorne however that denied Hamilton a place in the top ten. Hamilton left it to the end of Q2 for a good lap but was forced to abort as the Mclaren had crashed at the swimming pool section and brought out the yellow flags.
The Brit had been complaining about overheating rear tyres.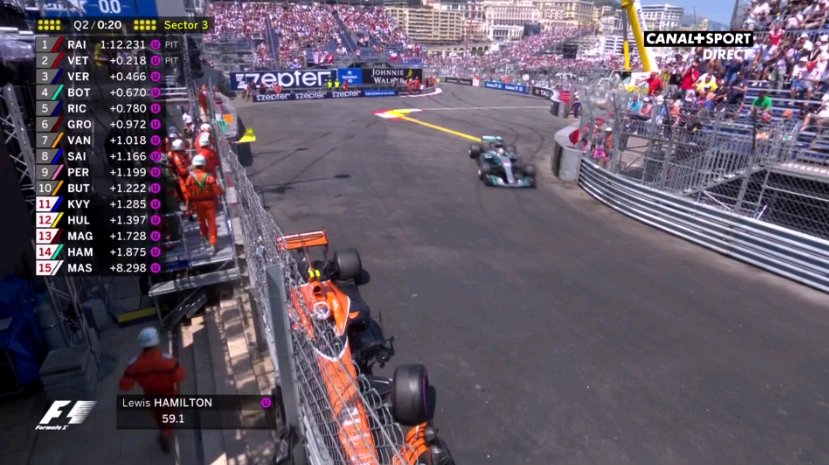 There was a scary moment for Ericsson in Q1 when hit the rear left tyre at the Nouvelle chicane causing the tyre to come off the rim. He qualified last.
Final results are as follows