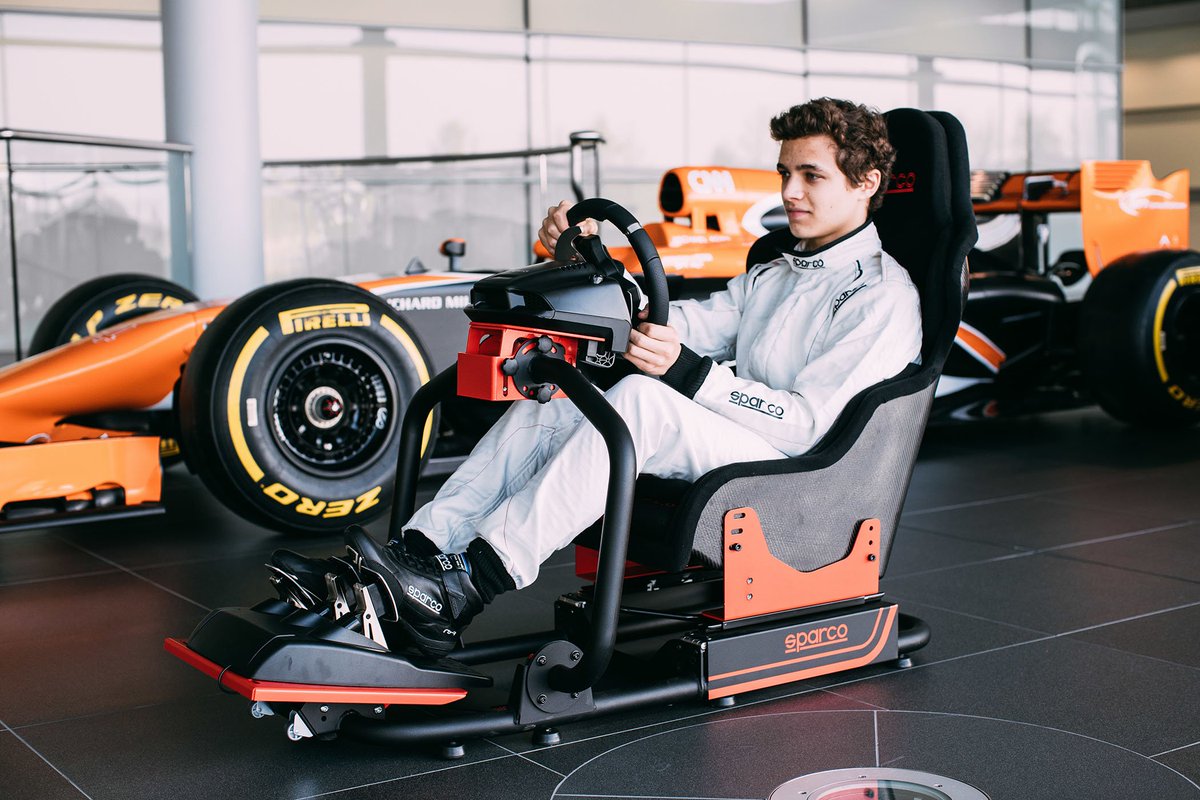 Mclaren F1 team have announced a new competition for E sports gamers with the top prize being a full simulator driver role.
It will see 6 international finalists be hand picked by a group of experts, with 4 more selected via qualifying events this summer. The final will be held at Mclaren's HQ in Woking with all 10 racers competing across a selection of racing games and platforms. As well as interviews to assess their engineering knowledge and suitability.
The events will be viewable via the teams various social media pages and a dedicated YouTube channel.
The winner will be awarded a year long contract with the team, working with engineers at both the UK factory and at circuits around the world.
Mclaren team boss Zak Brown said:
"World's Fastest Gamer really aims to democratise the process of finding the best virtual racer out there.
"The contest isn't limited to one platform or one game; we're very keen not to restrict access or entry for people, but rather welcome the worldwide gaming community, whether that's on mobile or on high-end simulator platforms.
"And the winner will genuinely be a key part of our team at McLaren. This is for real: we absolutely require additional support across our two simulator platforms, so the competition and the selection process will be rigorous, ruthless and compelling to watch."