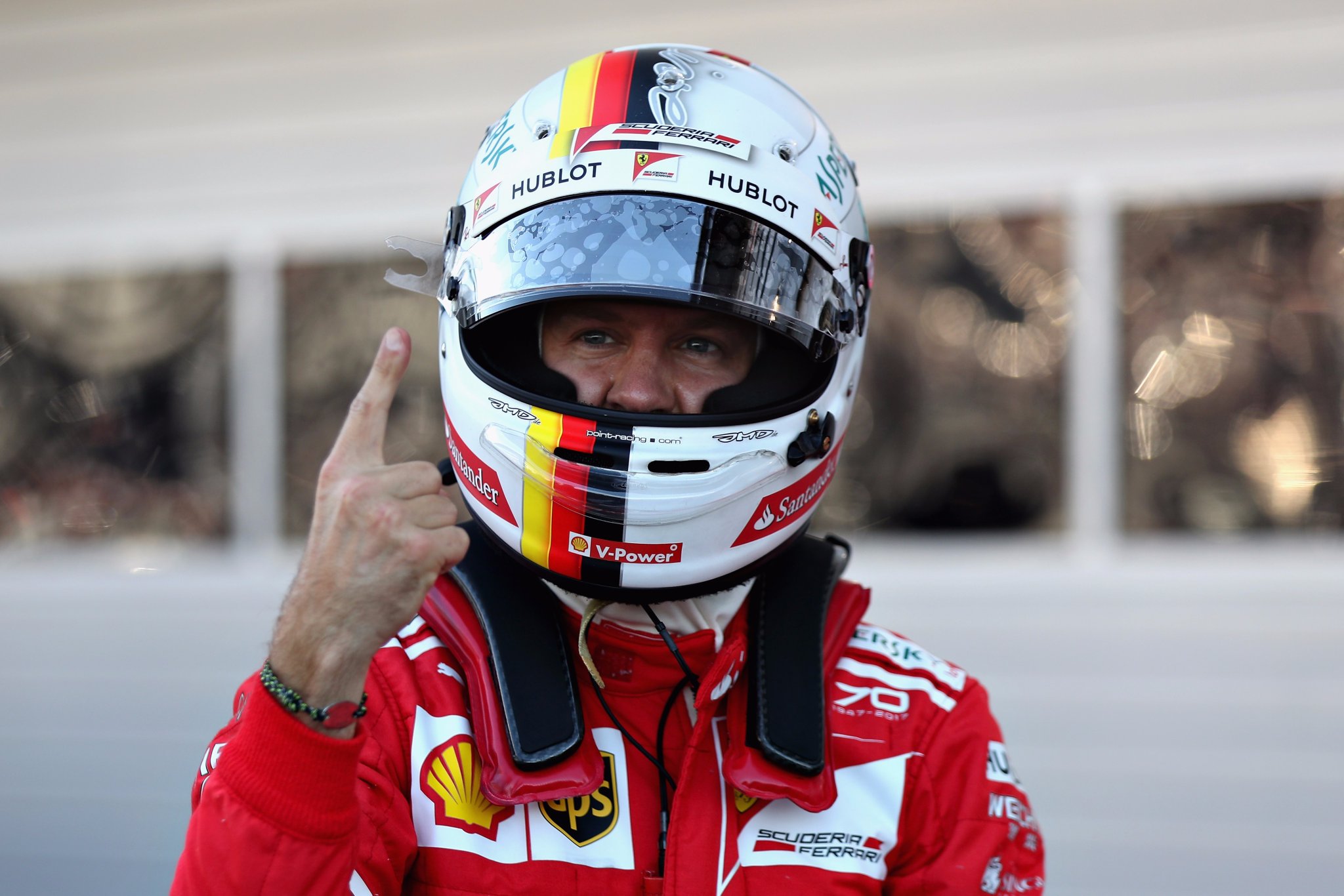 After Dominating all three practice sessions it's Ferrari who take the front row of tomorrows Russian grand prix. The last time Ferrari had a front row lock out was all the way back in 2008.
It was Raikkonen who was on top after the initial Q3 runs and looked set to take his first pole since the French GP of 2008, but a mistake on the final corner left him unable to improve his lap and boosted the Mercedes' chances. However Vettel came out the victor by just 0.059 seconds. And when both Hamilton and Bottas failed to improve it left them in 4th and 3rd respectively.
Although Hamilton's first run was compromised by Nico Hulkenberg's Renault when the two seemed to fighting for track position and nearly came together more than once.
Over a second behind Hamilton was 'best of the rest' Ricciardo, while Massa put in another good result to put his Williams 2 tenths behind and just ahead of Verstappen. Hulkenberg was 8th with the two Force Indias Behind him, a first Q3 for Esteban Ocon in 10th… again.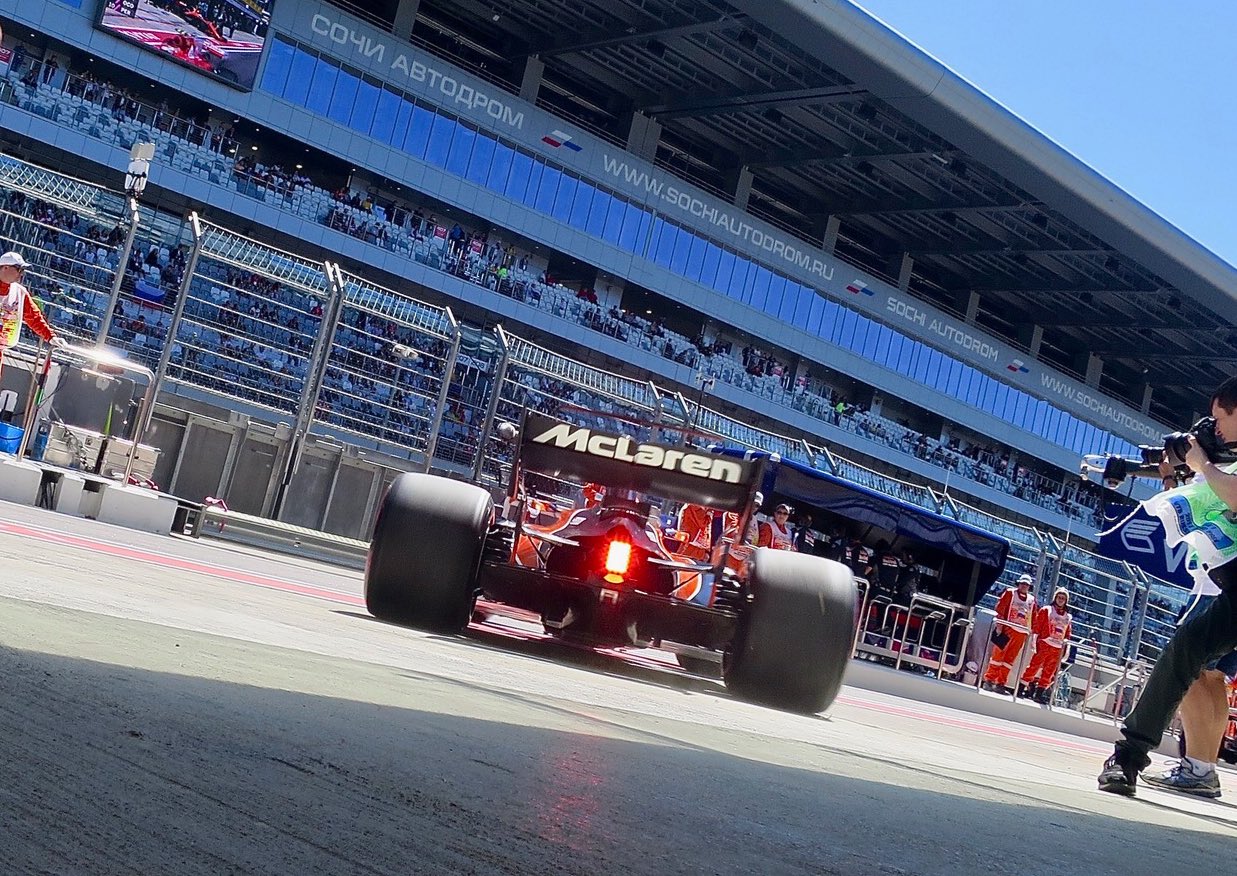 Just outside the top ten was Carlos Sainz who suffered a lack of grip with his final set of tyres.
Stroll was next, splitting the two Toro Rosso's. The three of them covered by just 2 tenths of a second. However Sainz will move down 3 places with a grid penalty from a crash with Stroll in Bahrain.
Magnussen was next in 14th, ahead of the still struggling Mclaren of Fernando Alonso who has somehow managed to get his car into Q2 in every race this year. But no further.
The Renault of Jolyon Palmer brought out the yellow flags when he mounted the kerb at turn 4 and smashed into the barriers. The Brit later took responsibility for the incident. It was the last thing he wanted though after an exhaust issue caused problems on Friday and missing the final practice due to engine problems.
Vandoorne ended Q1 in 17th but a 15 place penalty from an earlier engine change will put him at the back.
Pascal Wehrlein had an almost identical crash to Palmer's not long before, he spun at turn 13. His team mate was two tenths behind him. Romain Grosjean had a horrid session after brake issues during free practice, he was on a good lap before Palmer's crash prevented him from completing it.
Final results are as follows