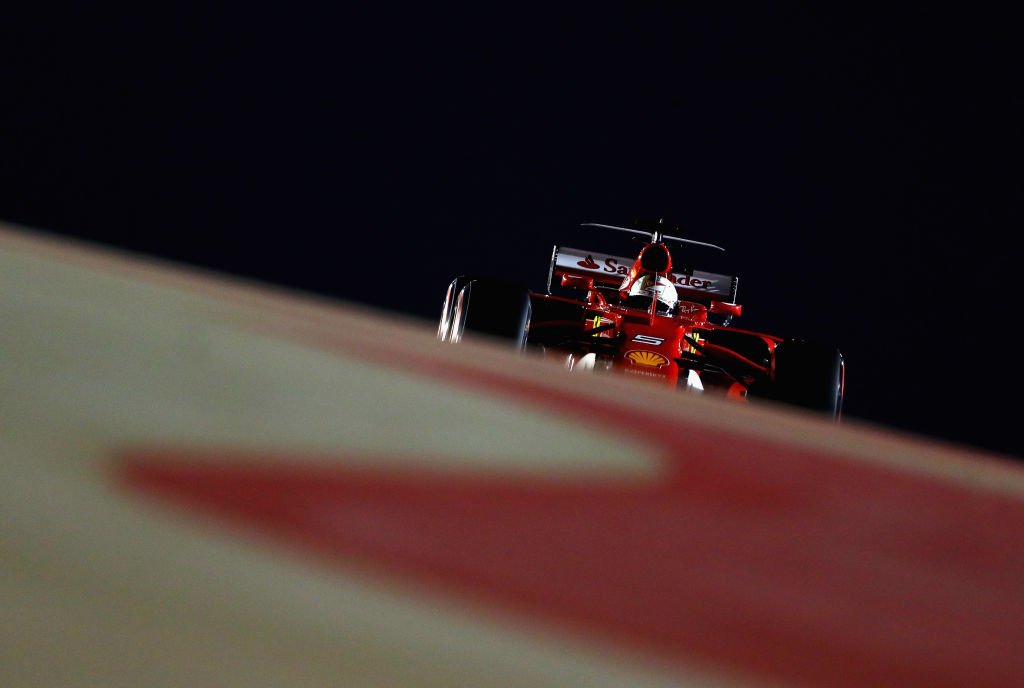 Sebastian Vettel has taken his second win of the 2017 season to put both himself and Ferrari beck on top of the respective standings.
Despite being on pole for the first time it was a race to forget for Valtteri Bottas. To be fair the first stint problems weren't his fault, an apparent compressor issue on the grid left him struggling for grip in the opening stint. But his problems continued and he ended with just a podium. He did get good start and after Vettel got past Hamilton on turn one he seemed to be the closest contender.
There was only 3 seconds between the top 5 cars with Hamilton falling back into the Red Bull of Verstappen.
Vettel then decided to take the under cut on lap 10, timed to perfection he came out just in front of Alonso giving him clear air to catch the pack. A struggling Verstappen followed Vettel in a lap latter but it didn't end well. A brake failure coming into turn 4  sent him into the barrier ending the Dutchman's race there.
As Sainz came out of the pits he went too ambitious on the first turn and collided Lance Stroll bringing both their races to an early end. This means that Stroll has failed to finish a single race in his debut season. As a result Sainz has been handed a 3 place grid penalty for the next race.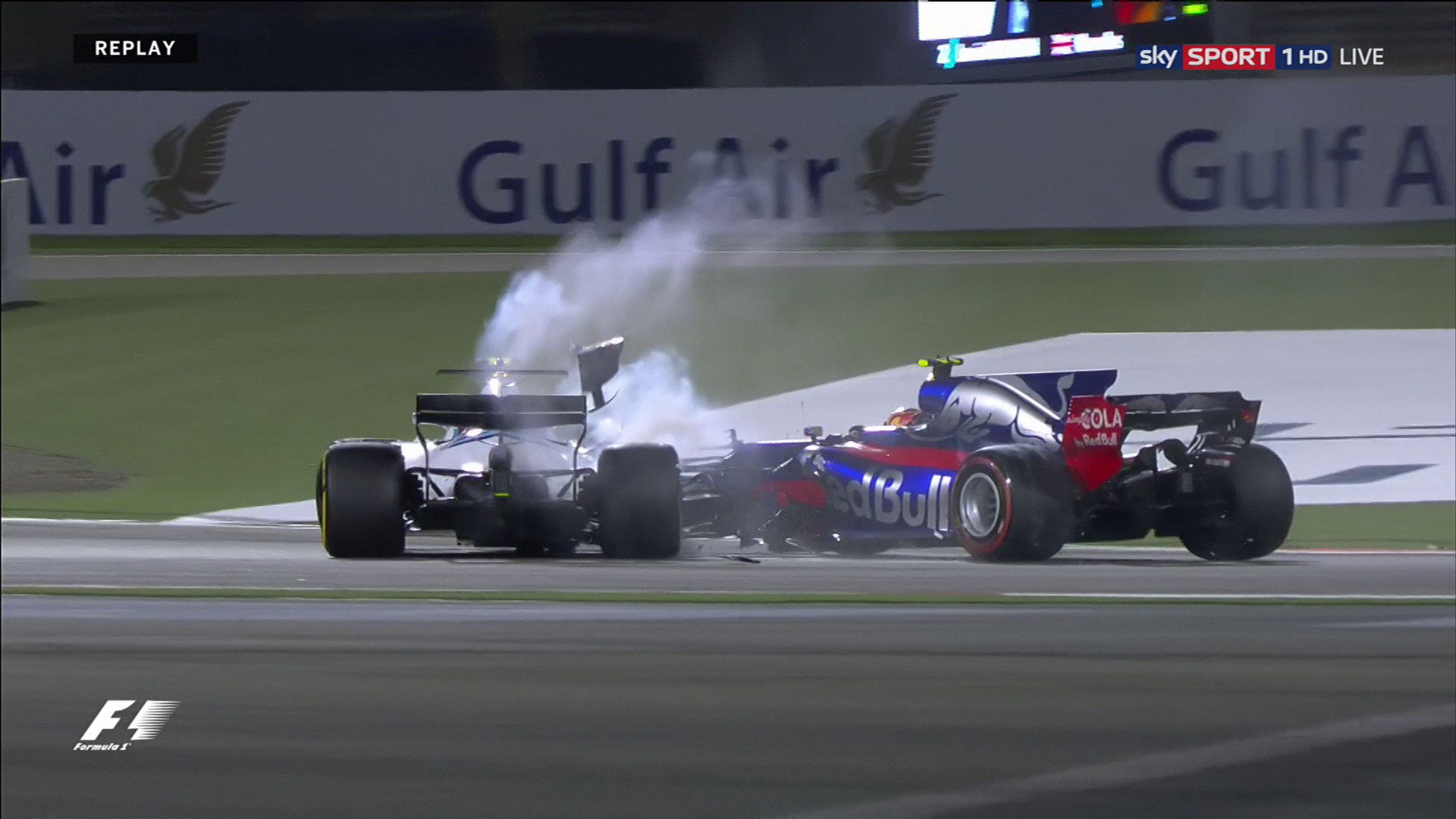 This brought out the safety car and triggered a series of pit stops. Mercedes decided to double stack. As a result Hamilton ,in and attempt to get a smooth stop, blocked off Ricciardo coming into the pits but also drove slow in the pits. The result was a 5 second penalty for the Brit.
This string of stops promoted Vettel from 12th to 1st although on the slower soft tyres compared to his closest rivals. Namely Hamilton who after passing Ricciardo was let through by his struggling team mate. However the event almost ended both their races as he slowed down between turn 12 & 13 forcing Hamilton to take avoiding action.
Vettel pitted for more softs on lap 33 Giving Hamilton the lead. 8 laps later it was Hamilton's turn to pit and serve his 5 second penalty. A series of fastest laps saw him re pass Bottas and chase down the leader. But in the end it wasn't enough Hamilton finished 6 seconds down on his new rival.
Bottas was 3rd, Riakkonen 4th and Ricciardo limping it home in 5th.
Massa had another good race, he was best of the rest in 6th. In seventh was a fantastic drive from Sergio Perez in the pink Force India after failing to get out of Q1 on Saturday.
A pleased Grosjean was in 8th ahead of Nico Hulkenberg scoring his first points for the Renault team in 9th. The other Force India of Ocon came in 10th for the third time in a row.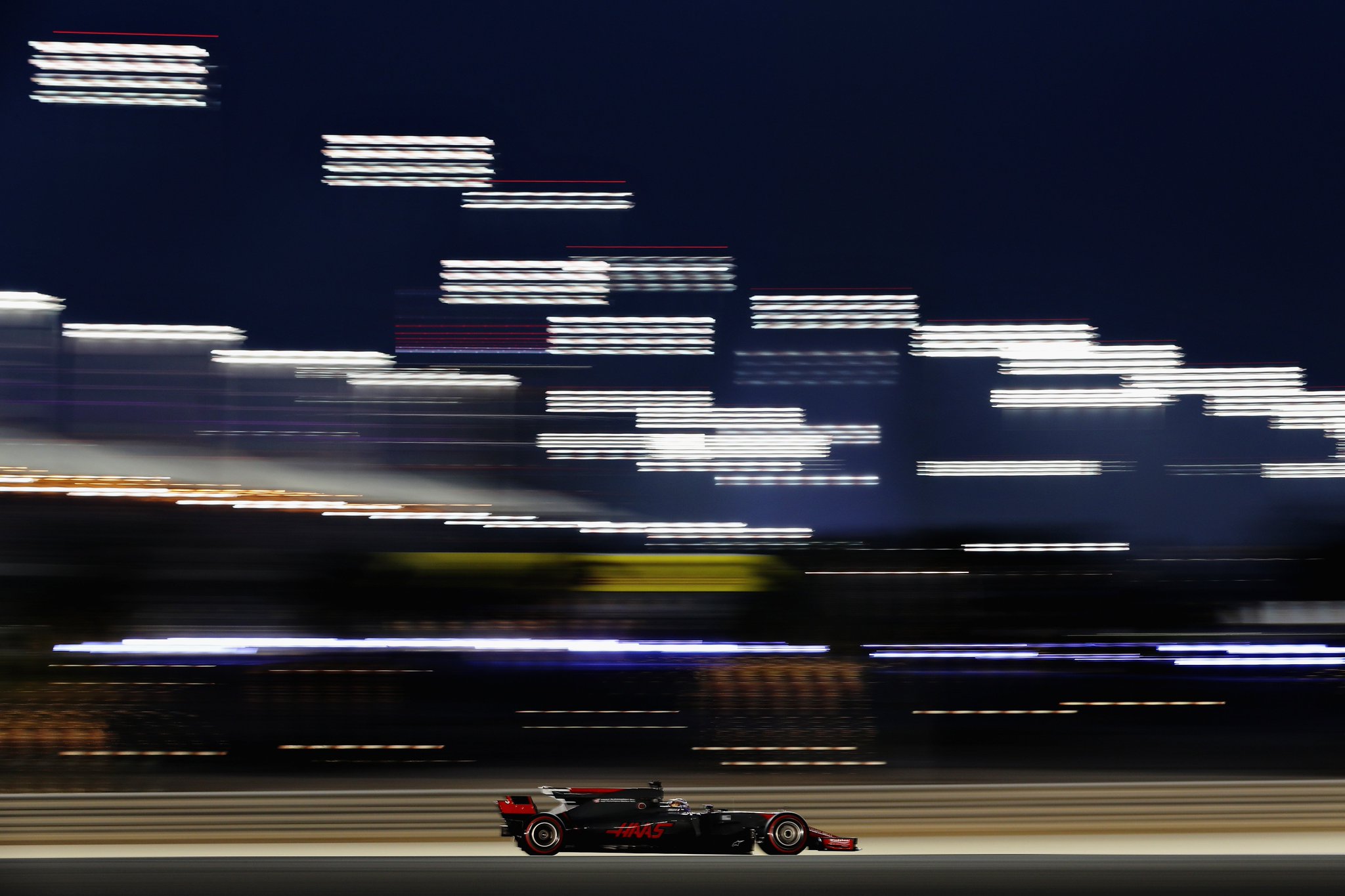 Pascal Wehrlein came just outside the points on his return to F1 and debut in the new cars, just imagine what could be if Sauber had a 2017 spec engine. He overtook Toro Rosso's Daniil Kvyat on the last lap. Kvyat was involved in the great battle between himself, Palmer and Alonso who's Mclaren packed in with just 2 laps left.
At least Alonso got to race though, unlike team mate Stoffel Vandoorne who was pulled off the grid and subsequently failed to start.
Ericsson's Sauber retired alongside the Haas of Magnussen who qualified last, he's probably regretting the move from Renault now after saying he didn't see a future there.
Next up is the Russian grand prix in 2 weeks time. It hasn't been a fan favourite since it's arrival in 2014 but as we've seen so far this new season is full of surprises.
Final results are as follows